THE OLIVE OIL MUSEUM: 6,000 YEARS OF HISTORY
A passion with ancient
roots
Have you ever seen a 16th century press? It's huge. And there was no electricity to operate it. Oil, like ancient crafts, is a story that always amazes. The Bartolomei Olive Oil Museum, which can be visited with the direct guide of Bartolomei siblings, tells this incredible adventure through ancient illustrations and photos, machinery and old tools. From the planting of saplings to the bottling of our precious nectar.
The Olive Oil Museum at Frantoio Bartolomei is an experience designed and created to make you discover the secrets of a crop that dates back more than 6,000 years and which finds the ideal place to grow right among the hills of the Umbrian territory.
The exhibition rooms collect precious archaeological finds, antiques and various machinery used in the processing of oil over time. The museum also houses one of the rarest examples of a 16th century press, thus testifying to the passion that Bartolomei family has always dedicated to oil and its production.
BOOK YOUR VISIT WITH TASTING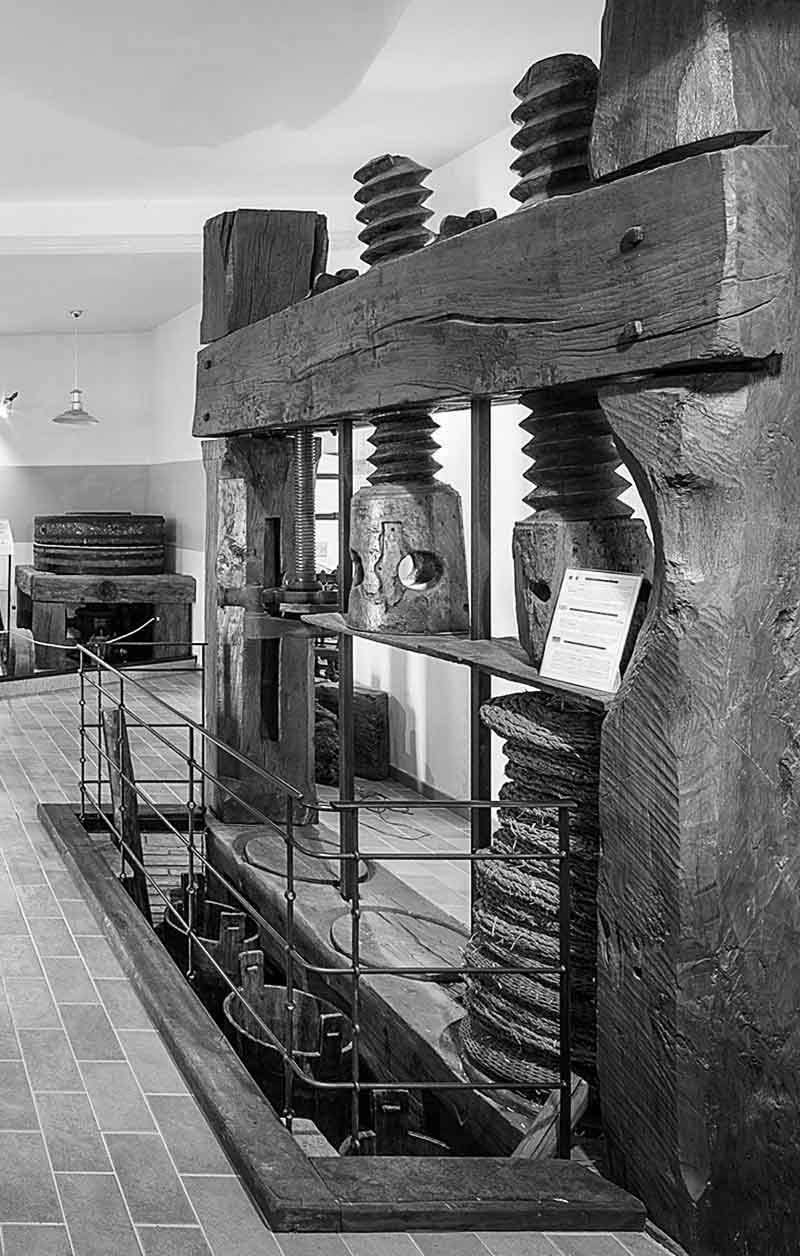 THE VISIT
An oil-themed tour in
the extra virgin heart of Umbria
We advise you to combine the visit with one of our tasting proposals. If not, what's the point? The most popular is "Mamma mia". Don't miss the chance to try it!
Here's what it includes:
• Guided tour of the Olive Oil Museum
• Guided tour of modern production machinery
• Outdoor relaxation among olive trees
• Light Tasting Lunch
The full guided tour is reserved for groups of at least 10 people and costs €15.00 each.
Book your 'Mamma mia' day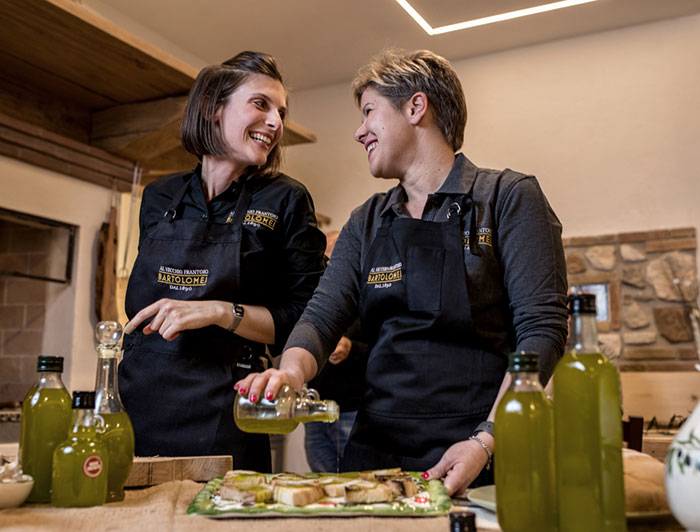 INFORMATION
Opening Hours
The Olive Oil Museum and Oil Mill can be visited from Monday to Friday from 9 a.m. to 1 p.m. and from 3 to 7 p.m.
 On Saturday from 9 a.m. to noon and from 4 to 7 p.m. On Sunday, only upon reservation made 2 days in advance.
Book your visit with tasting