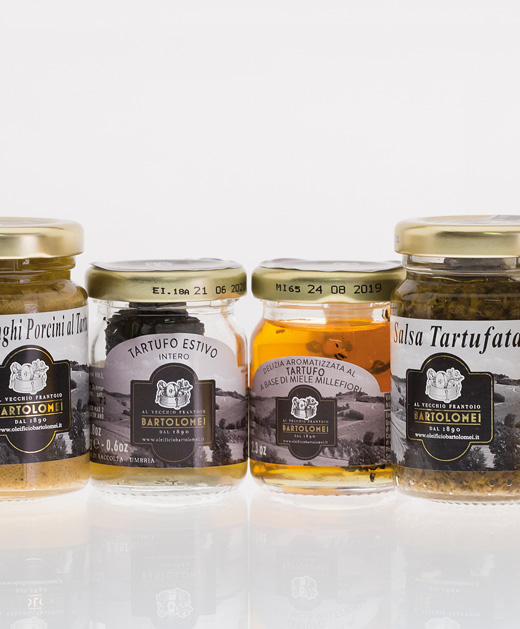 TRUFFLE SPECIALITIES, THE BEST FRUITS OF THE LAND
TRUFFLES
Frantoio Bartolomei dedicates an entire line of products to truffles, precious and fragrant items. 
From truffle sauces to flavoured honey, from cream to whole mushroom: each speciality is perfect for the preparation of first and second courses, or for pairing with selections of cheese and lard.
Try it as follows: two tablespoons of truffle sauce as a garnish for bruschette, for a simple and tasty appetizer.

Truffle Specialities by Frantoio Bartolomei:
Truffle sauce
White truffle sauce
Mushroom and truffle cream
Whole summer truffle
Truffle-flavoured honey
Go to shop