EXTRA VIRGIN OIL PASSION SINCE THE 19TH CENTURY
The Olive Oil Mill

Making good extra virgin oil is not easy. And it is not for everybody. It takes love, patience, knowledge and vision.
And it is precisely with these values in mind that the Bartolomei Family decided to start making extra virgin olive oil in its place of origin, Umbria.
LEARN MORE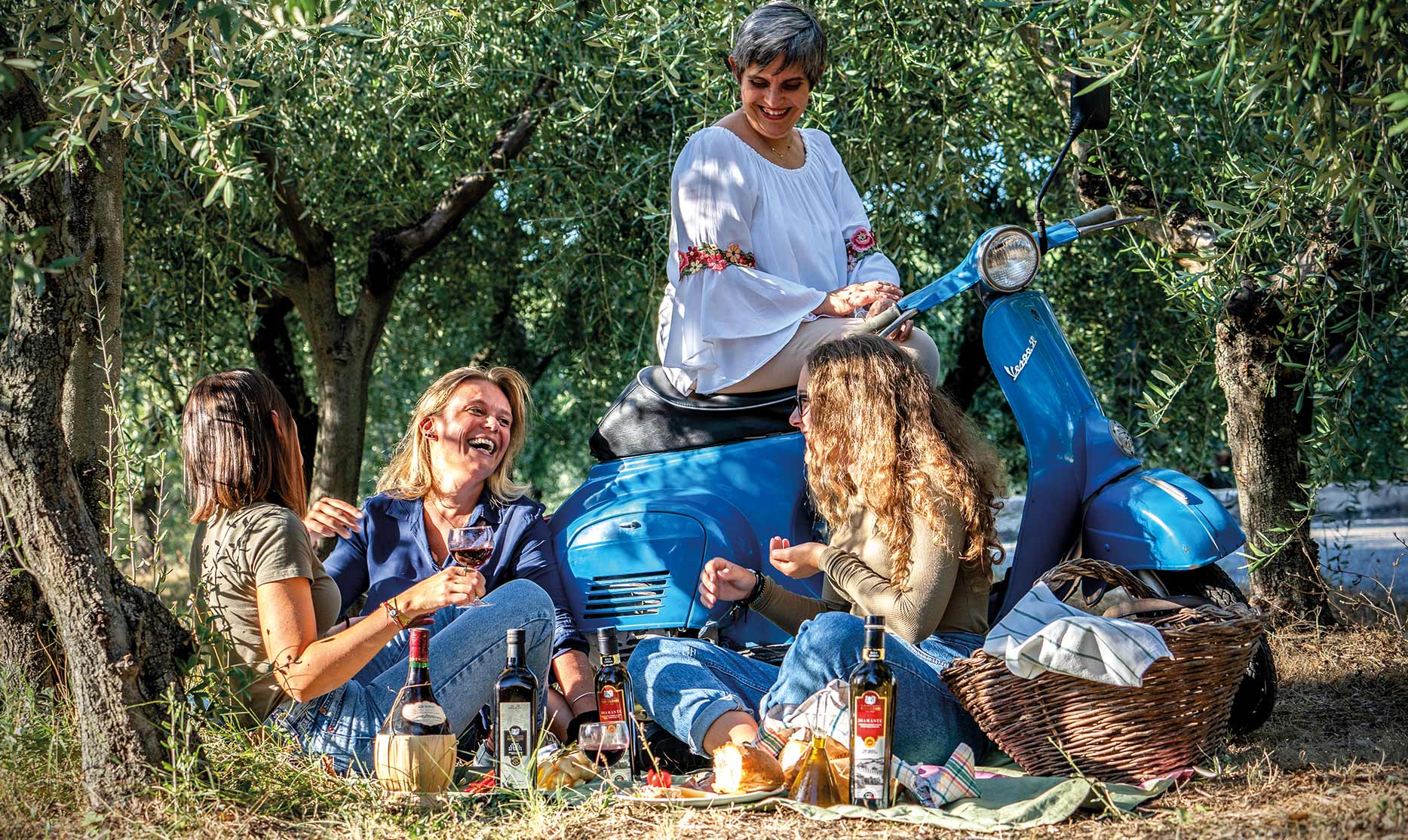 THE OIL
From our olive groves, the most
genuine flavours
A range of products suitable for every palate, dedicated to those who love strong and bold tastes, but also perfect for those who prefer softer and daintier flavours: the oils of Frantoio Bartolomei are born from our passion for work and love for our land.
"It's always a pleasure to walk the streets of Lake Corbara and then get to the oil mill where you can certainly find a friendly, welcoming and familiar environment. The new oil is excellent."
"Last year I had the opportunity to visit the oil mill and could appreciate, in addition to the friendliness and competence of the owners, the interesting oil museum and the goodness of the new oil. Highly recommended."
"They're really kind and nice, very hospitable, they make you feel at home. We have been there out of the oil production season but we visited the whole oil mill and in particular the museum."
Leave a review
A small extra virgin oil shop
THE PRODUCTS OF THE OIL MILL

The olive: a precious fruit, with numerous beneficial properties and an unmistakable taste, that is processed here at Frantoio Bartolomei to give you healthy and tasty products.
Learn more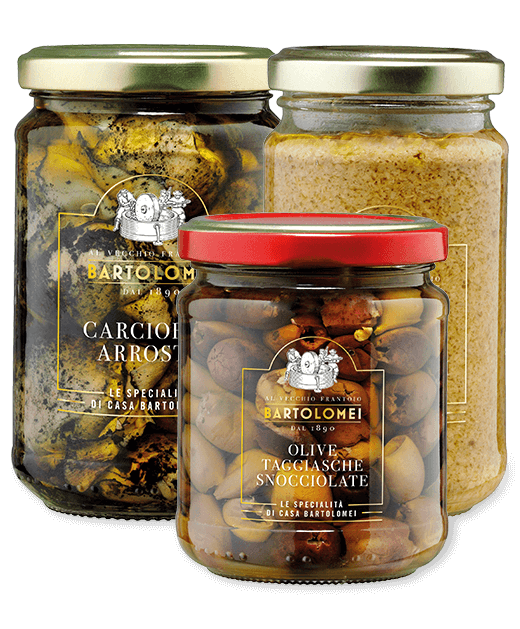 L'OLEOTECA
In the setting of the historic city centre of Orvieto, in 2014 Oleoteca Bartolomei was founded.
Just a stone's throw from the Duomo, the Oleoteca welcomes you with a simple menu, made of traditional and peasant recipes, enriched by the taste of our oils and to be enjoyed on a table made from an ancient millstone.
Learn more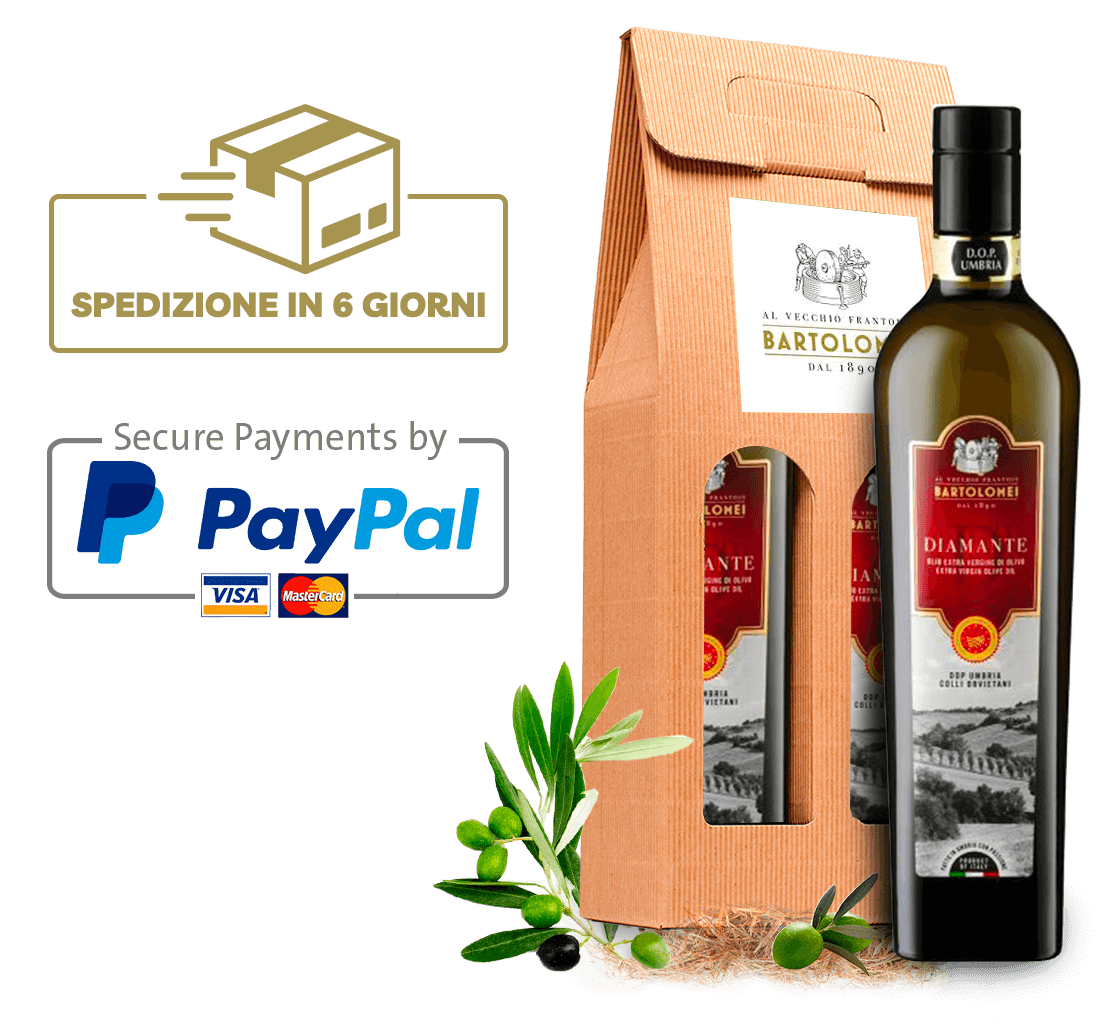 The pleasures of the oil mill: discover our selection
The Shop
Enjoy at home too the authentic and genuine flavours of Frantoio Bartolomei. Take a look at our shop and choose the EVO Oil you prefer and your favourite products.
Buy